Join an exclusive group of sneakerheads that have access to the best restocks in the world, every single week. Save over 50% on subscriptions for 2020, this week only. Keep the lower rate as long as your account stays active.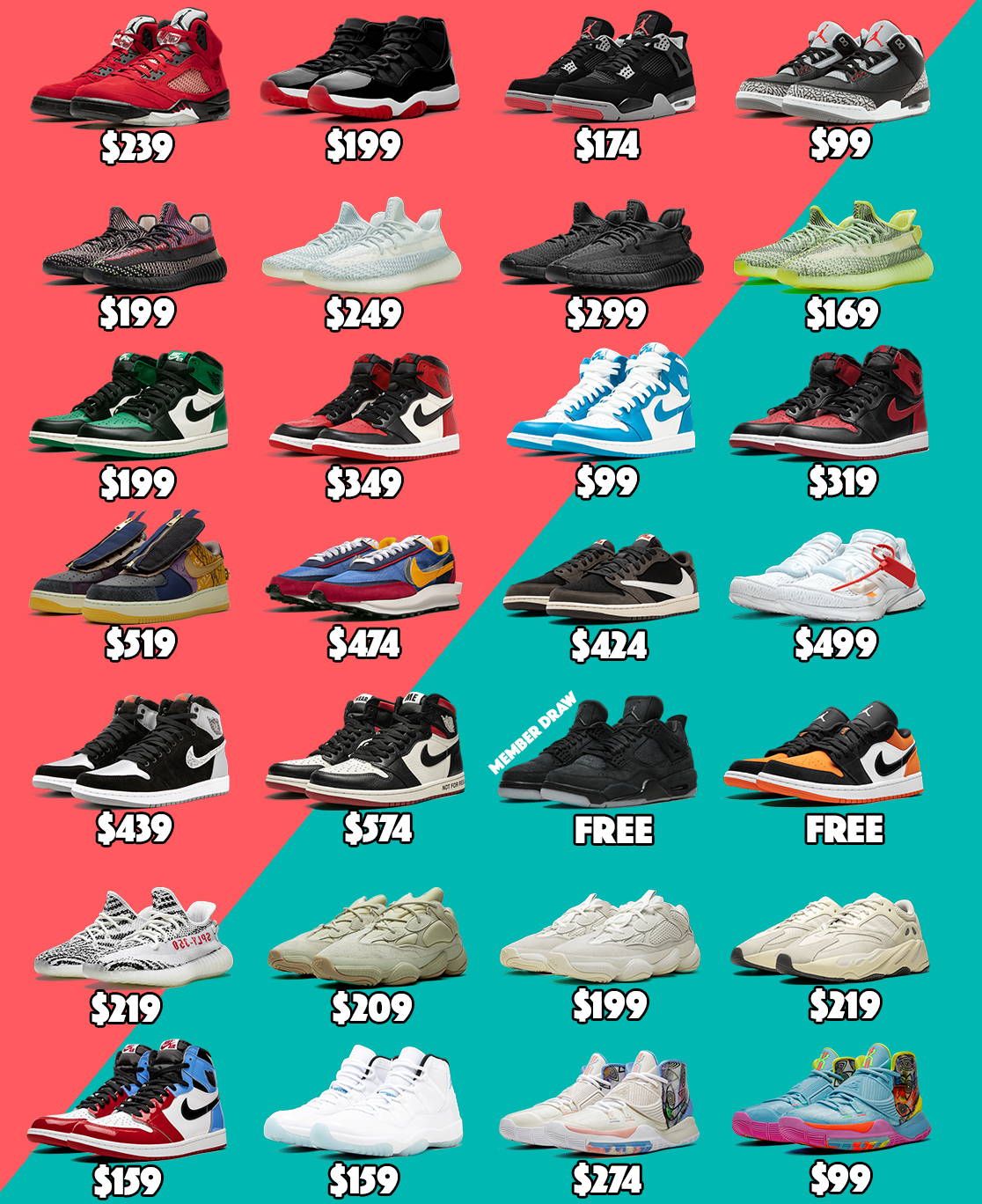 The sneaker market is ever-changing. As a reseller, buyer, or collector, you must continually adapt to the sneaker landscape or be swiftly left behind. KicksOnABudget has been at the forefront of the sneaker world since we began member-only restocks in 2013. With each new year, we attempt to find ways in which we can deliver more value to our members. With that guiding principle in mind, we have set the following goals for 2020:
⇨ LARGER RESTOCKS
⇨ LOWER PRICES (GUARANTEED PROFITS FOR RESELLERS)
⇨ QUICKER SHIPPING TIMES (12hr. TURN AROUND TIME)
⇨ LIMITING OF SUBSCRIPTIONS (LESS PEOPLE ON RESTOCK)
⇨ EASIER RESELLING OPTIONS FOR CUSTOMERS (MORE INFO BELOW)

MAKE MORE MONEY WITH KOAB
As most sneakerheads are aware, eBay no longer charges a fee for shoes sold over $100. This creates a huge opportunity for resellers. Savvy members have been reselling kicks purchased from KicksOnABudget since 2013 when we began delivering the best prices in the world. Many members buy deadstock steals that are an easy flip on StockX & Goat, quickly make a profit and reinvest it to continue their hustle. In 2020, we want to make it easier for members to make money as a KicksOnABudget member, without the burden of investing their money upfront. To achieve this, we have developed our new dropship system (explained below) that all members will have access to.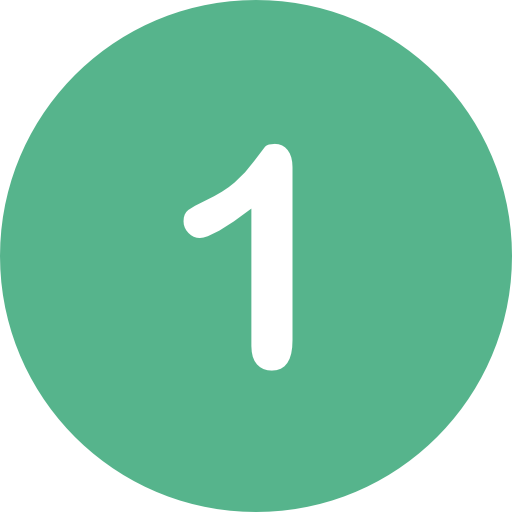 Subscribe to a weekly, monthly, or yearly subscription. This gives you full access to all KicksOnABudget restocks & benefits
(Scroll down to subscribe)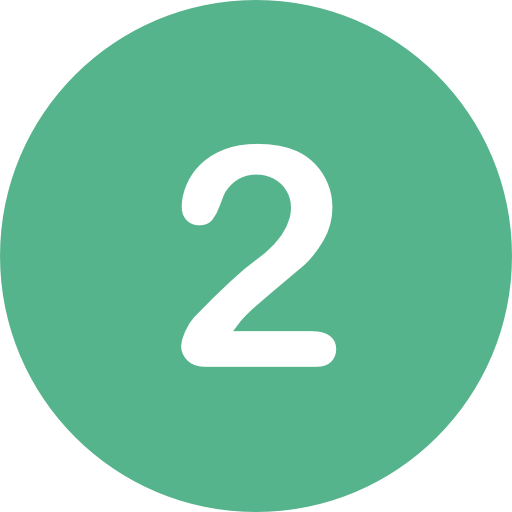 List the shoes available on the Shop page on eBay at any price you'd like. Copy the images & descriptions from our site.
Once sold, you will purchase directly from us, use your buyer's shipping info and we will ship the shoes directly to them, leaving you with 100% of the profits.
POSSIBLE PROFIT BREAKDOWN
At the end of January we will be limiting the number of subscriptions we allow. Once the limit is placed, we will only open subscription spots when subscriptions are canceled. This week will be the best week to get your subscription locked in, at the lowest price we will offer all of 2020.

Weekly: $2.49 (38% off)
Monthly: $6.99 (57%off)
Quarterly: $14.99 (69% off)
Yearly: $49.99 (76% off)
Once purchased, you will be able to keep your subscription active and logged in at the prices above for as long as your account is active.
If you have a current subscription and would like to switch over, simply subscribe above and then shoot us an email at info@kicksonabudget.com letting us know you're switching over and we will take care of the rest for you :)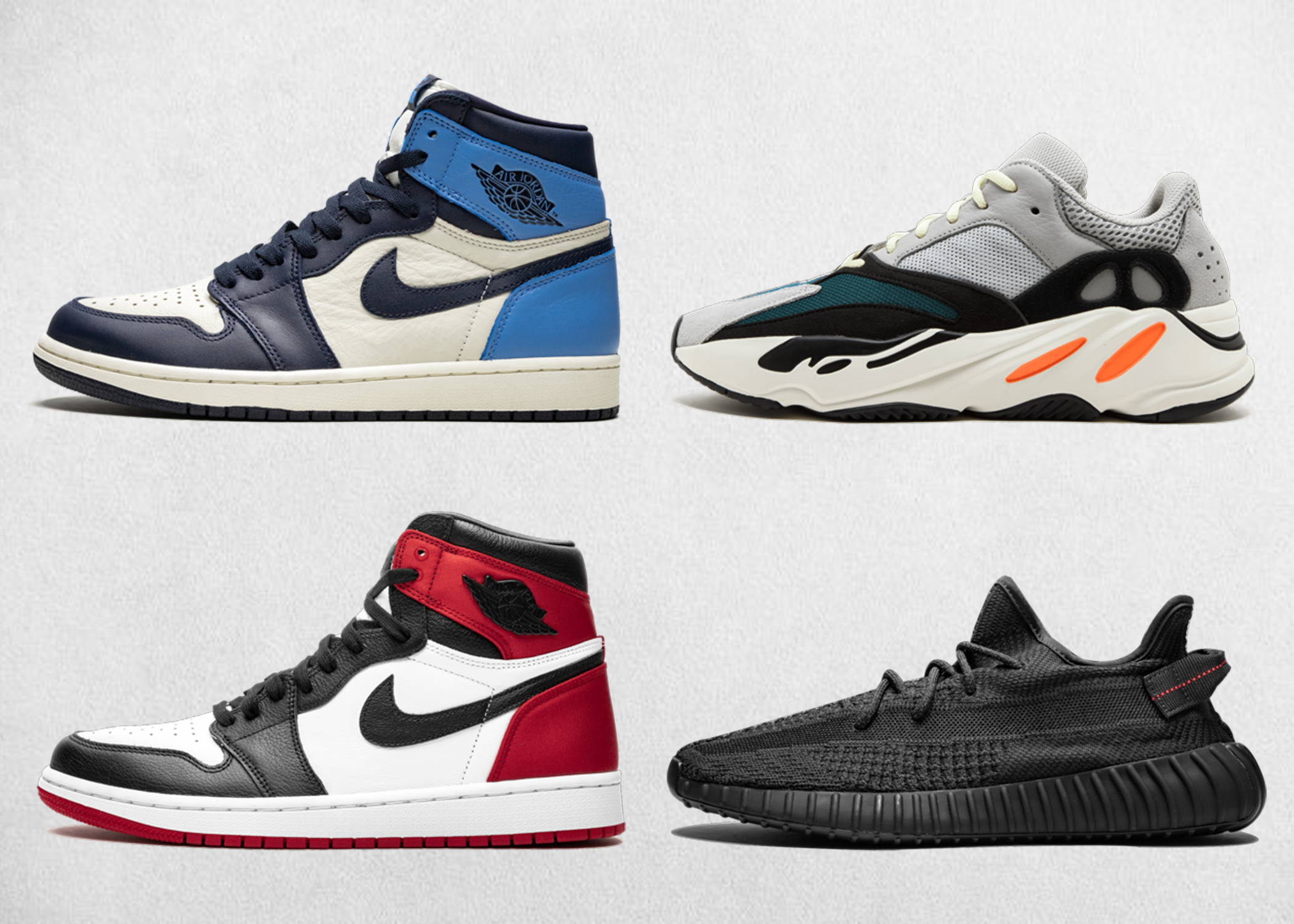 To go along with this week's massive subscription discounts, we will be having tiered giveaways for new subscribers (automatically entered after purchasing):
New Weekly Subscribers: FREE Jordan 1 UNC Obsidian (any size)
New Monthly Subscribers: FREE Yeezy 700 Waverunner (pick size 10-12)
New Quarterly Subscribers: FREE Yeezy 350 Black V2 (size 8.5, 10.5 or 12)
New Yearly Subscribers: FREE Jordan 1 Satin (12W)
You are welcome to subscribe to multiple different plans to enter each giveaway and can cancel after entering.
(SIZE) SHOE (CONDITION OUT OF 10)
Highlighted Shoes = Top Deals of the Week
(6) NEW Yeezy 350 Yecheil - $249
(6.5) NEW Yeezy 500 Stone - $209
(7.5) NEW Yeezy 350 Black V2 - $319
(7) Adidas NMD HU NMD BBC - $114 (9.5/10)
(8) NEW Jordan 11 Playoffs Bred (2019) - $199

(8) NEW Yeezy 350 Yecheil - $199

(8) Jordan 3 Black Cement - $99 (9/10)
(8) Jordan 2 'Wing It' - $39 (8.5/10)

(8) Jordan 7 'Marvin The Martian' - $74 (9/10)
(8) Nike Foamposite Pro Electric Green - $99 (9/10)
(8.5) NEW Jordan 1 Low SBB - FREE
(8.5) Jordan 12 Master - $129 (9/10)
(8.5) Jordan 14 CDP - $49 (9/10)
(8.5) Jordan 16 Retro Bred CDP (2008) - $29 (8.5/10)
(9) NEW AF1 Low Travis Scott Cactus Jack - $519
(9) NEW Yeezy 350 YeezReel - $169

(9) Jordan 1 UNC - $99 (8/10)

(9) Nike AM1 QS 'Varsity Blue' - $49 (7.5/10)
(9) Air More Uptempo Doernbecher (2017) - $299 (9.5/10)

(9) Adidas I-5923 Core Black - $29 (9.5/10)
(9.5) Jordan 5 DMP Raging Bull - $399 (9.5/10)
(9.5) NEW Yeezy 350 Zebra - $219

(9.5) NEW Kyrie 6 Preheat Heal The World - $99
(9.5) Jordan 1 Bred Toe - $349 (9/10)
(9.5) Jordan 12 Flu Game - $174 (9/10)
(9.5) Jordan 1 Retro 30th Anniversary Laser - $149 (9/10)
(9.5) Adidas NMD Pharrell Human Special Black - $369 (9/10)
(10) NEW NB 997 Ronnie Fieg Mykonos - $149
(10) NEW Yeezy Boost 700 Analog - $219
(10) Jordan 1 Pine Green - $199 (9.8/10)
(10) Jordan 4 Bred - $174 (9/10)
(10) Adidas Yeezy 500 Salt - $174 (9.5/10)
(10) LeBron Zoom Soldier - $69 (9/10)
(10) NEW Air More Uptempo Black/Camo - $99
(10) Nike Element React 87 Anthracite - $99 (9/10)
(10) Yeezy Boost 350 V2 Black Red - $499 (9.9/10)
(10) Jordan 1 Bred (2013) - $274 (9.5/10)
(10) Adidas Ultraboost Mid Proto - $49 (9.5/10)
(10.5) NEW Jordan 1 High "Not for Resale" Varsity Red - $574
(10.5) NEW Jordan 11 Retro Playoffs Bred (2019) - $249
(10.5) NEW Jordan 1 High Fearless UNC Chicago - $159
(10.5) NEW Adidas Yeezy 500 Bone White - $199
(10.5) Adidas NMD Marble - $29 (8/10)
(10.5) MiAdidas Ultraboost Black/Multi - $89 (9/10)

(10.5) Jordan 1 Retro High OG Black - $74 (9.5/10)
(10.5) Jordan 13 Baron - $74 (9/10)

(11) NEW Jordan XXXIII Future of Flight - $99
(11) Jordan 1 Retro Bred "Banned" (2016) - $319 (9.9/10)
(11) NEW Yeezy 350 YeezReel - $199


(11) Adidas Ultraboost 2.0 Eddie Huang - $99 (9.5/10)
(11) Jordan 1 Bred Flyknit - $89 (9.9/10)
(11) Jordan 6 Retro Low Chrome (2015) - $114 (9.5/10)
(11) Jordan 14 Sport Blue - $74 (8.5/10)


(11) Yeezy 350 Beluga 1.0 - $499 (9/10)
(11) Jordan 11 Retro Win Like 82 - $149 (9/10)
(11) Nike Foamposite One Chrome All Star - $229 (9/10)

(11) Jordan 14 Sport Blue - $59 (9/10)
(11.5) NEW Nike Kyrie 6 Preheat Collection Miami - $199
(11.5) NEW Yeezy 350 Zebra - $239

(11.5W) Jordan 1 High Aleali May Shadow - $439 (9.5/10)
(11.5) NEW Jordan 7 Retro Hare (2015) - $149
(11.5) Jordan 11 Legend Blue - $159 (9.5/10)
(11.5) LeBron 14 Red Carpet - $74 (9.5/10)
(11.5) Nike LeBron 16 Equality - $99 (9.9/10)
(11.5) Nike CPFM Blazer - $174 (9.9/10)
(11.5) Jordan 3 Retro Sport Blue - $139 (9/10)
(11.5) Jordan 3 AWOG Vogue Black (W) - $69 (9.5/10)
(12) NEW Jordan 4 Kaws Black - FREE (Member Draw)
(12) Air Presto Off-White White (2018) - $499 (9/10)
(12) Jordan 1 Low Travis Scott - $424 (9/10)
(12) NEW Yeezy 350 Cloud - $249

(12) NEW Nike Kyrie 6 Preheat Los Angeles - $274
(12) NEW Kyrie 5 Spongebob Squidward - $149
(12) Jordan 4 Fear - $159 (9/10)
(12) Jordan 10 Cool Grey - $49 (8/10)
(12) Jordan Spiz'ike OG (2014) - $69 (9/10)
(12) Jordan 9 Retro Powder Blue - $159 (9/10)
(12) Nike Foamposite One Metallic Red - $74 (9/10)
(12) Nike Sock Dart Orange - $34 (9/10)
(13) Nike Sacai Blue Multi - $474 (9.9/10)
(13) NEW Yeezy 350 Black V2 - $299

(13) NEW Nike Element React 87 Total Orange - $74
(13) Nike Foamposite One Electrolime - $89 (9/10)
(13) Nike Blazer Mid 77 Habanero Red - $89 (9/10)
(13) Nike Hyperdunk 2011 Blake Griffin - $89 (9/10)
(13) Jordan 6 Champagne - $149 (9.5/10)
(13) Jordan 11 Low Baron (no box) - $89 (9/10)
(13) Foamposite Pro Gym Green - $79 (9.9/10)
(13) Air 1/2 Cent Silver - $19 (8/10)

(13) Nike Foamposite One Gym Green - $79 (9/10)
(13) Foamposite One Eggplant - $79 (9/10)
(13) Jordan 8 Playoff - $74 (9/10)
(14) Jordan 13 Baron - $74 (9/10)

(14) Nike Basketball Class of 97 Pack - $99 (9/10)