Join an exclusive group of sneakerheads that have access to the best restocks in the world, every single week. Save up to 50% on a membership, this week only. Keep the lower rate as long as your account stays active.
A restock is the weekly event in which KicksOnABudget releases all of the kicks advertised during the week. Every restock includes different kicks in all major men's sizes. Every pair of shoes sold on our restocks are guaranteed authentic and guaranteed the lowest price on the market. Restocks occur every Thursday at 7pm Eastern. You can always see what is dropping on this week's restock on the Restock Preview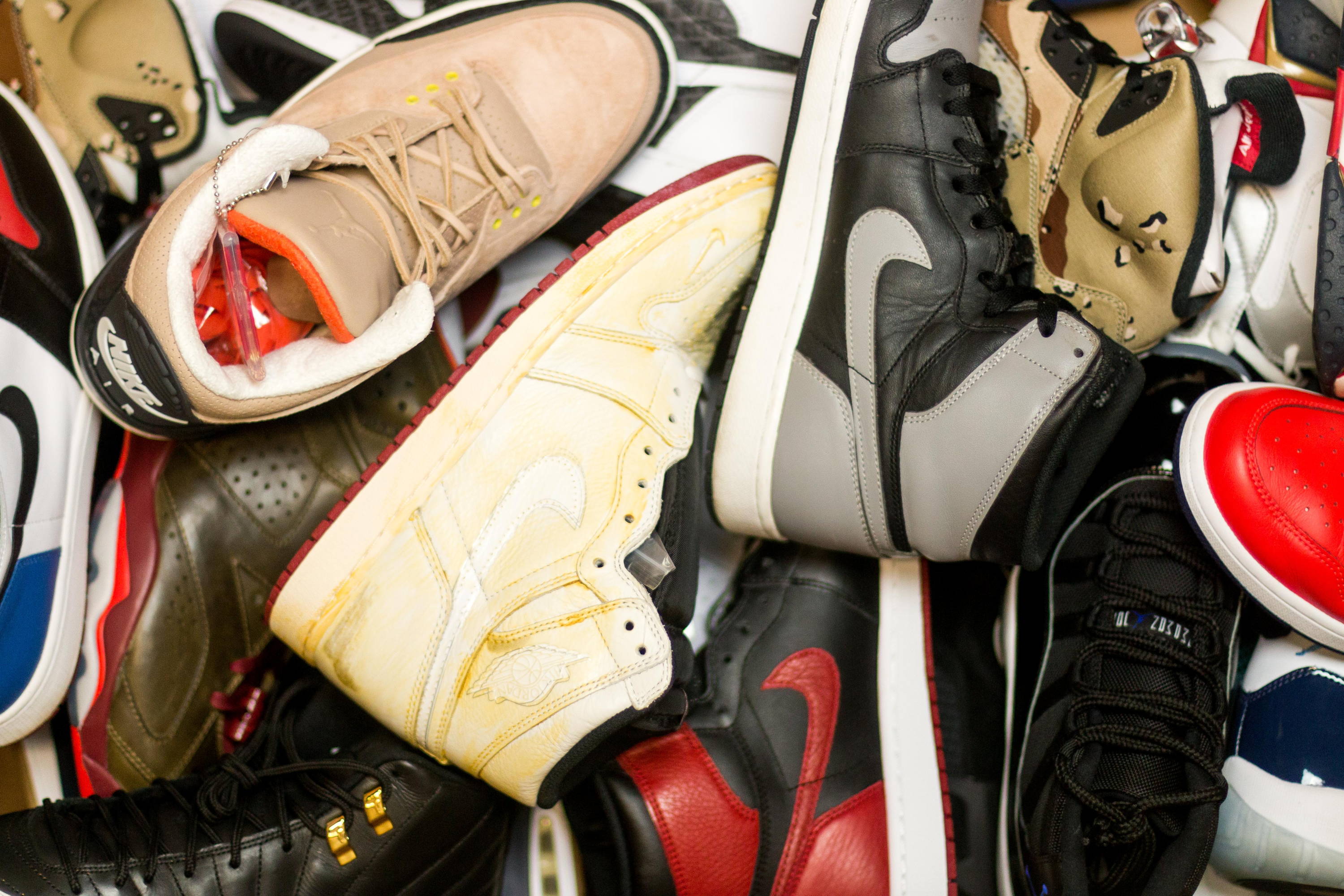 This week only, you can grab a membership to our exclusive member's only restocks for up to 50% off. Lock in the rate for as long as you keep your account active Subscribe below.
To kick off summer right, we are giving all new subscribers a chance to win a pair of Yeezy 350 V2 All Black in their size. To be entered to win, simply grab a membership below. We will be having the drawing on Friday June 14th at 7pm on our Instagram story. If you are already subscribed, you can grab a membership below and then shoot us an email letting us know you'd like to switch over to the new rate and we will make it happen for you.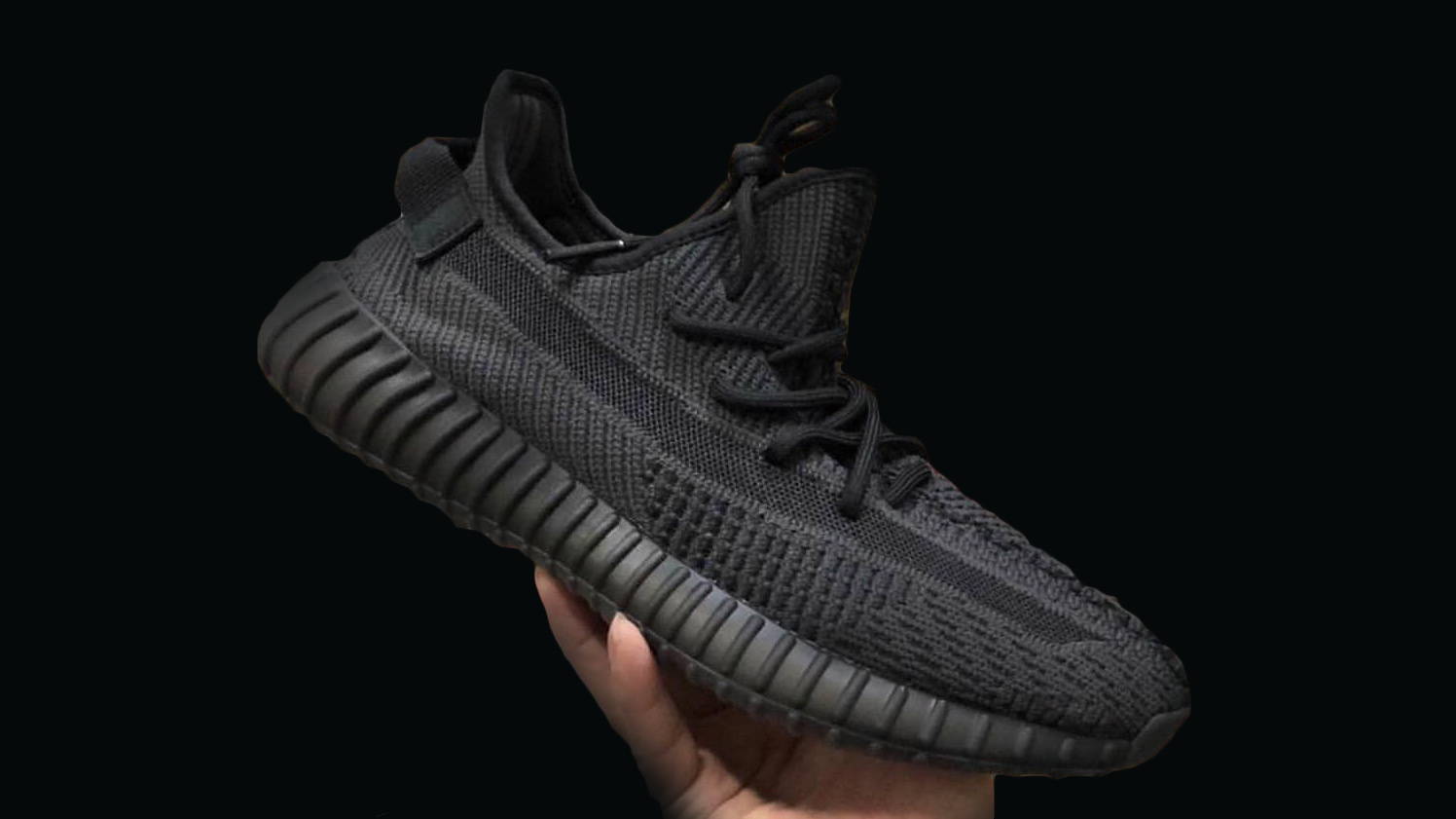 THIS WEEK'S DROP
All dropping Thursday @ 7pm Eastern
(SIZE) SHOE (CONDITION OUT OF 10)
Highlighted Shoes = Top Deals of the Week
(5) NEW Kith FYW S-97 Green - $99
(5y) Air Force 1 High Flax 2017 - $49 (9.5/10)
(5.5) Jordan 9 Laker - $39 (9/10)
(7) NEW Adidas Yeezy Powerphase - $49
(8) Ozweego Raf Simmons Tacros Dark Blue - $99 (9.9/10)
(8) Jordan 3 Tinker Air Max 1 - $99 (9/10)
(8) Jordan 12 French Blue - $99 (9/10)
(8) Jordan 8 Black Cement - $94 (9/10)
(8) Jordan 12 French Blue - $94 (9/10)
(8) Jordan 12 Gym Red - $94 (9/10)
(8) Jordan 11 Low Reverse Concord - $99 (9/10)
(8.5) NEW Nike Air Max 97 Gold Medal - $99
(8.5) Jordan 1 H2H - $99 (9/10)
(8.5) Yeezy 350 Butter - $99 (9/10)
(8.5) Jordan 13 Cherry - $89 (9/10)
(8.5) Jordan 14 Laney - $99 (9.2/10)
(9) NEW Yeezy 350 Cream - $99
(9) NEW Yeezy 350 Frozen Yellow - $99

(9) Jordan 5 White Cement - $89 (8/10)
(9) Jordan 4 Royalty - $89 (8.5/10)
(9) Jordan 3 Joker - $99 (9.999/10)
(9) Jordan 17 Copper - $69 (9.4/10)
(9) Air More Uptempo Chicago - $39 (7/10)
(9) Nike SB Dunk Low Denim Levi - $99 (9.5/10)
(9.5) Jordan 1 Phantom - $99 (9/10)
(9.5) Adidas Ultraboost 1.0 CNY Eddie Huang - $99 (9.9/10)
(9.5) Nike Foamposite Pro Pearl - $99 (9/10)
(9.5) Jordan 8 Chrome - $99 (9.5/10)
(9.5) Jordan 11 Low IE Crimson - $94 (9.5/10)
(9.5) Jordan 1 Wheat - $69 (9/10)
(9.5) Adidas Ultraboost Clima Custom Black - $99 (9.5/10)
(9.5) Foamposite One Metallic Gold - $99 (9.5/10)
(9.5) Jordan 10 Bulls Over Broadway - $89 (9.8/10)
(9.5) Saucony Shadow 6000 Oktoberfest - $44 (9.9/10)
(10) Adidas 4d ZX4000 Carbon - $99 (9.5/10)
(10) NEW Adidas Yeezy 350 Zebra - $99
(10) NEW Adidas Yeezy 350 Cream - $99
(10) NEW Nike AF1 Hufquake - $99
(10) NEW Nike Air Max 97 Emerald - $84
(10) Jordan 4 Bred - $99 (9.9/10)
(10) Jordan 1 Gatorade Rush Violet - $89 (9.5/10)
(10) Jordan 1 Sports Illustrated - $99 (9.5/10)
(10) Jordan 6 White Infrared - $99 (9.5/10)
(10) Jordan 9 Photo Blue - $79 (9.5/10)
(10) Jordan 17 Copper - $69 (9/10)
(10.5) Adidas Yeezy 700 Waverunner - $99 (9/10)
(10.5) Nike Zoom Fly Off White Pink - $99
(10.5) NEW Jordan 1 Pine Green - $99
(10.5) Adidas NMD Pharrell Solar Pink - $99 (9.8/10)
(10.5) NEW Kith FYW S-97 Green - $99
(10.5) Jordan 6 Gatorade White - $89 (9/10)
(10.5) Adidas EQT Support 93/17 'Turbo' - $89 (9/10)
(10.5) Jordan 13 He Got Game - $99 (9/10)
(10.5) Jordan 13 Grey Toe - $99 (9/10)
(10.5) Adidas Ultraboost Mid Run Thru Time - $89 (9.9/10)
(10.5) Jordan 5 Fire Red Black Tongue - $94 (9/10)
(10.5) Jordan 16 CDP - $89 (9/10)
(10.5) Jordan 8 Retro Take Flight "Undefeated" - $89 (9.9/10)
(10.5) Jordan 6 ASG Chameleon - $79 (9/10)
(10.5) Jordan 5 Laney - $99 (9/10)
(10.5) Jordan 17 Bred/Chicago - $49 (9/10)
(10.5) NEW Adidas Ultraboost Uncaged Parley - $59
(10.5) Jordan 3lab5 Infrared - $79 (9.8/10)
(10.5) Nike Foamposite One Copper - $99 (9.9/10)
(10.5) Jordan XXX Black/Wht - $29 (9.8/10)
(11) Jordan 5 Fire Red Black Tongue - FREE (9/10)
(11) Jordan 1 Royal 2016 - $99 (7.5/10)
(11) NEW Jordan 1 Westbrook - $89
(11) Adidas Ultraboost 1.0 OG - $99 (9.9/10)
(11) Jordan 6 White/Varsity - $99 (9/10)
(11) Jordan 11 Low Cool Grey - $99 (9/10)
(11) Jordan 8 Alternate - $99 (9/10)
(11) Nike Air Force 1 High White - $24 (9/10)
(11) Nike Air Max 1 City Blue - $39
(11) Jordan 1 Yin Yang - $99 (9.5/10)
(11) LeBron X EXT Denim - $99 (9.5/10)
(11) Jordan 9 Anthracite - $89 (9.5/10)
(11) Jordan 6 Black Varsity - $94 (9/10)
(11) Foamposite Pro Crimson - $99 (9/10)
(11) Air Foamposite One Metallic Red - $79 (9/10)
(11) Jordan 20 Stealth - $74 (9.5/10)
(11.5) NEW Jordan 1 Hyper Crimson - FREE
(11.5) NEW Yeezy 700 Inertia - $99
(11.5) Nike Air Force 1 Lady Liberty - $64 (9/10)
(11.5) Jordan 4 Dunk From Above - $99 (9.5/10)
(11.5) Jordan 4 Oreo - $94 (9/10)
(11.5) Jordan 6 Blackcat - $89 (9.5/10)
(11.5) Jordan 13 PRM 3m - $89 (9.5/10)
(11.5) Adidas Ultraboost 2.0 MiAdidas - $99 (9.9/10)
(11.5) NEW Reebok Question Mid Bait "Snake GITD" - $89
(11.5) Jordan 23 Solefly - $99 (9.9/10)
(11.5) Reebok Question Mid Stash - $39 (9.8/10)
(11.5) Reebok Question Burn Rubber "Apollos Young" - $39 (9.8/10)
(11) NEW Nike Uptempo Doernbecher - $99
(12) Jordan 1 Game Royal - FREE (8/10)
(12) Yeezy 350 Zebra - $99 (9.5/10)
(12) Yeezy 350 Butter - $99 (9.5/10)
(12) Jordan 6 Maroon - $89 (8/10)
(12) Nike Foamposite Pro Gym Green - $99 (9/10)
(12) Jordan 6 Low Chrome - $79 (9/10)
(12) Nike Boots - FREE
(12) Foamposite One Black Suede - $99 (9.5/10)
(12) Jordan 10 Lady Liberty - $74 (9.5/10)
(12) Jordan 9 Low Pantone - $74 (9.5/10)
(12) Jordan 10 Double Nickel - $89 (9/10)
(12) Jordan 5lab3 Silver - $74 (9/10)
(12.5) Adidas Ultraboost KVA - $99 (9.9/10)
(13) Jordan 7 Olympic - $49 (6/10)
(13) Jordan 13 Altitude - $99 (9.5/10)
(13) Nike SB Dunk High Cali - $59 (9.5/10)
(13) Jordan 8 Bugs Bunny - $94 (9/10)
(13) Adidas Ultraboost 1.0 Solar Red - $99 (9.9/10)
(13) Jordan 13 Flint - $99 (9.5/10)
(13) Ultraboost 1.0 All White - $99 (9.9/10)
(13) Air Foamposite Pro Gym Green - $99 (9/10)
(13) Adidas Ultraboost 1.0 Kinfolk - $99 (9.9/10)
(14) Adidas Yeezy Powerphase Calabases OG - $89 (8/10)